What is a system?
A
system
is a group of individual alternate identities that occupy a body.
---
OUR SYSTEM MEMBERS
Mina System
30
Non-binary
They
Them
She

Hajisuke
19

He/His
Knife Boy
11
He/His
Johnny
8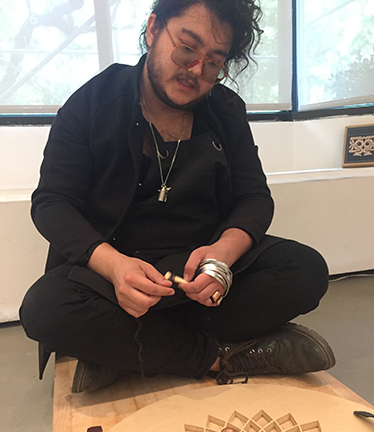 Anu
8
He/His
Mini Mina
4
---
Who do you mean by "we?"
We mean us, one or more of our alternate identities.
Sometimes we are more comfortable using first person plural language,
other times one of us is speaking and we use first person singular language.
---
How should I address you?
We are fine with you using singular pronouns to speak with us.

"you, your's"
If you would like, you can also address us with plural language, like
"you all, y'all"
Mina is our manager, and has given her name for us all to use.

"Mina"
means "everyone

" in Japanese (皆).
---
Isn't this incredibly rare?
---
Is this dangerous?
We assure you we are lucid and not a threat to ourselves or others.
Believing persons with dissociative disorders are dangerous is bigotted and harmful.

---
Shouldn't you keep this to yourself?
We are proud of being a system.
We think of our system as a unique neurodivergence and an outcome of our survival through immense trauma in our childhood.
We advocate for the inclusion of persons with disabilities in the professional environment.
---
Where can I learn more?
You can learn more about dissociative disorders, including OSDD (our diagnosis), is at

<

https://powertotheplurals.com/osdd/>
---
Resources for Systems
We have found that the apps on the Apple App Store by Shigenori Kumagai are easily navigatable and especially helpful in system conversation.

is another app we like to keep track of fronting history.
We are grateful to the for helping us realize we are an OSDD system.